With the Pop Up! Taco Shop! quickly approaching, we've been craving tacos nonstop here at team Vegan Iron Chef. To quell the mania (and drum up the anticipation) we've been enthusiastically sharing creative vegan taco notions and recipes that catch our eye across the vegan blog world over at our VIC Facebook page. And because the internet is one handy place, we wanted to compile some great ones for you try, right here.
Check 'em out and get your taco on!
The traditional: Vegan Al Pastor Tacos from Lazy Smurf

Seitan Al Pastor Tacos, Image source: Lazy Smurf
The sweet & spicy: Strawberry Chipotle Sausage-Kale Tacos from Vegan Latina

Strawberry Chipotle Sausage-Kale Tacos, Image source: Terry Hope
The bold & beautiful: Spicy Tofu Tacos from Veggie Num Num

Spicy Tacos with BBQ'd Tofu, Image source: Veggie Num Num
The one that makes you rethink cauliflower: Lentil and Cauliflower Rice Tacos from the FatFree Vegan Kitchen

Image credit: Blog.fatfreevegan.com
The one you never expected: Falafel Tacos with Sriracha Tahini Sauce from Keepin' It Kind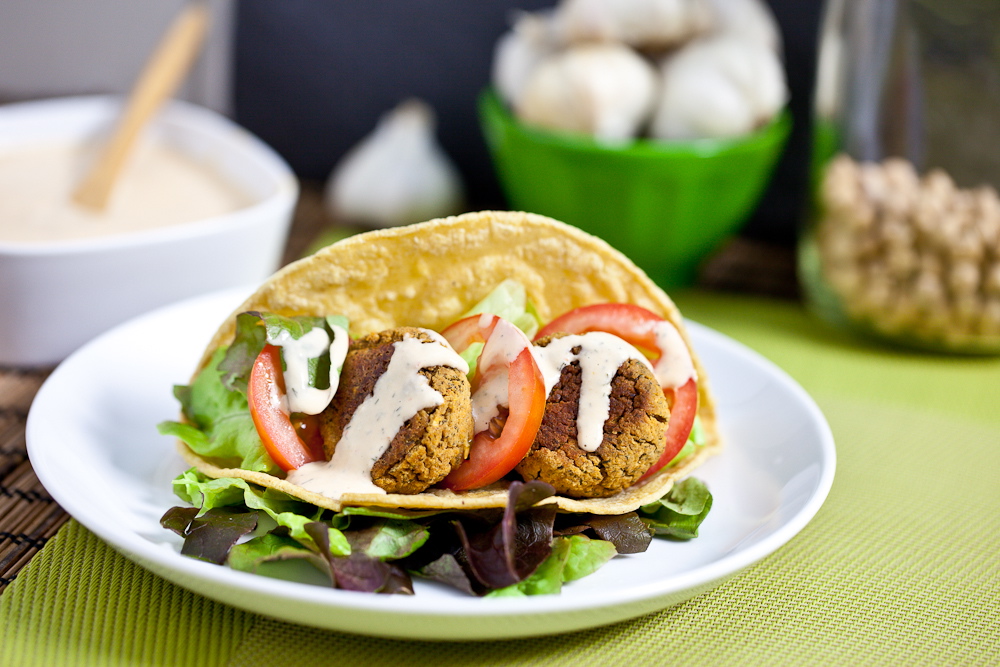 Image source: Keepin' It Kind
The ones with all the beans (because we love beans): Slow-Cooked Black Bean Tacos with Chipotle Cream from Tasty Yummies

Image source: @tastyyummies on Flickr http://www.flickr.com/photos/tastyyummies/8652721900/lightbox/
The raw power: Raw Verde Tacos with Hemp Seed Cheese from Vegan Mama

Image source: Zandersveganmama.wordpress.com
See what's in store and get tickets to July 21's Pop Up! Taco Shop! Cook-off right here.
If you'd like to bring a filling, sign up right here, the more the merrier!